The reporting/notification range for the Safe Monitor can be set within the SECURAM Guard app.
Log in the to the SECURAM Guard App.
Tap the icon for your Safe Monitor.
Tap either the Temperature Icon or the Humidity Icon.
In the Set points section, set the min/max value range that you would like monitored.
Click Save.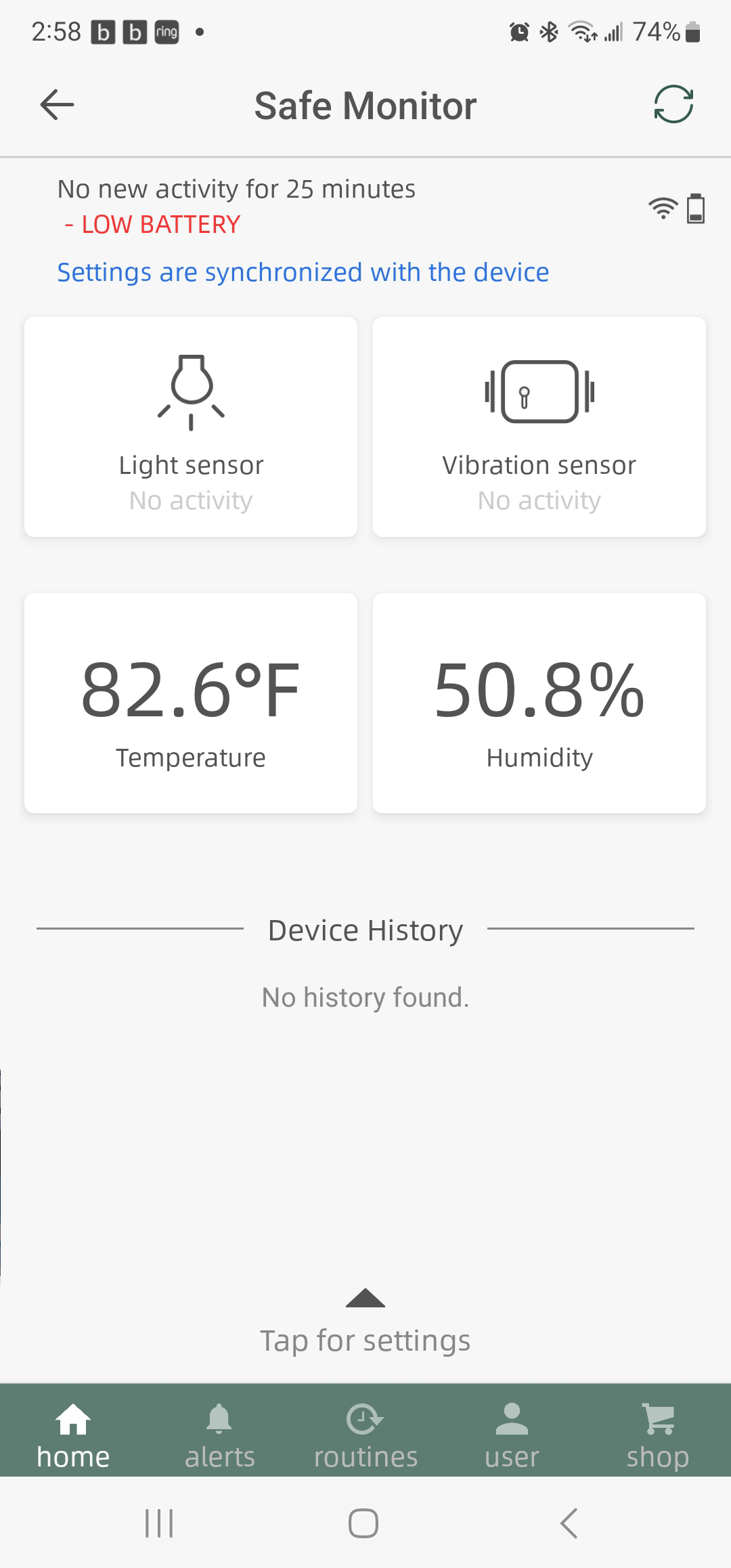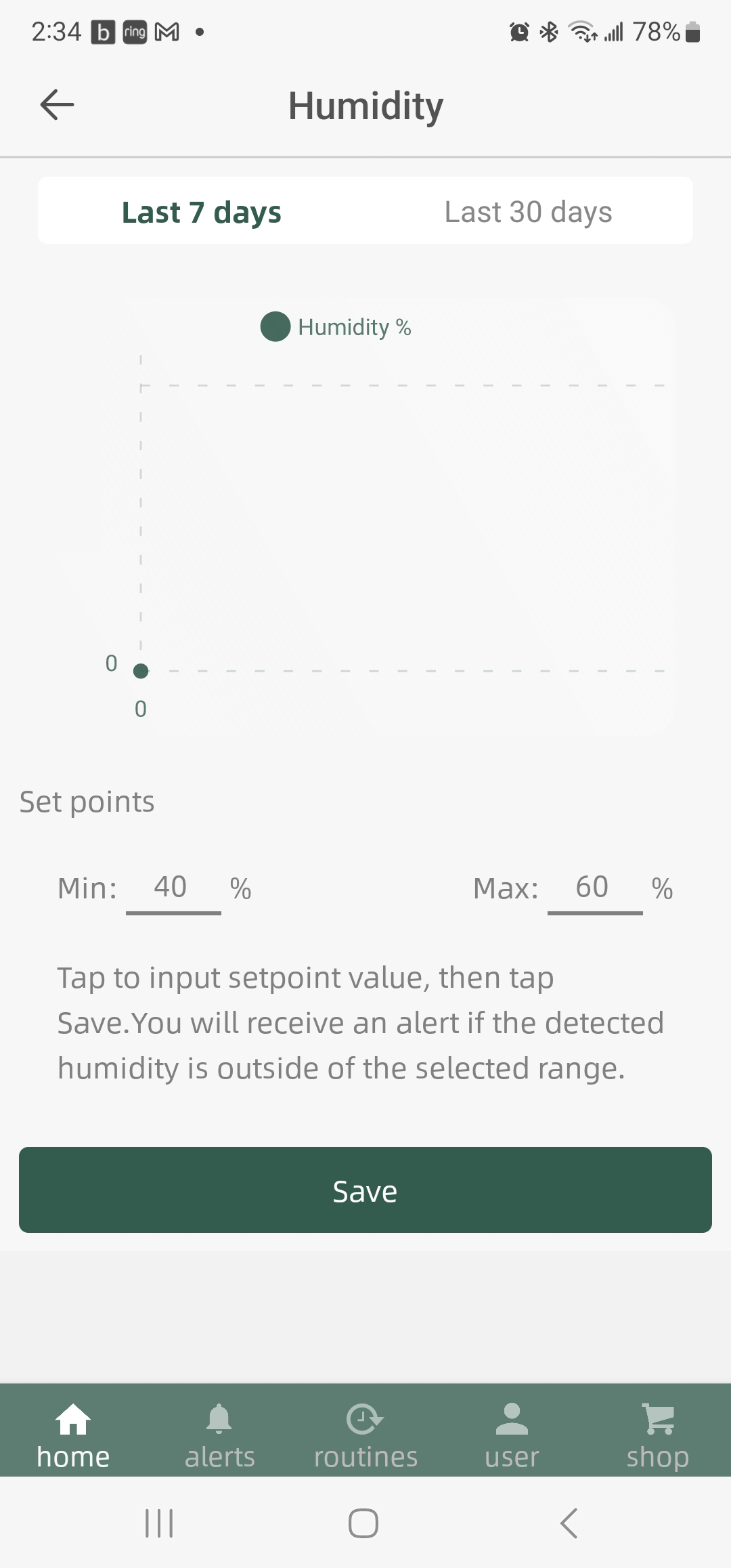 To expedite/synchronize the settings, press the reset button on the Safe Monitor one time.